Meet Our Students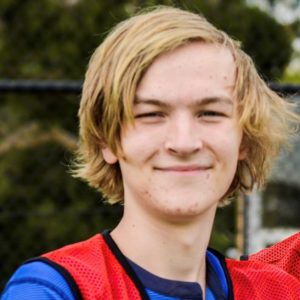 Henry – Ballarat – Bachelor of Biomedicine
"Before moving into St Mary's, I was very nervous about the new step in my life that I was taking. Moving away from home, beginning university and not knowing many people in my new environment. St Mary's made this transition one of the easiest and best experiences I have had. The positive spirit of the college shines as you arrive at the doors as everyone is excited to welcome you into the college family. Once at St Mary's the atmosphere of the place is so warm and friendly and making friends comes very naturally. Coming to college also offers many academic advantages with a wide range of support including the Academic Centre, tutorials and a network of people doing the same course as you. I have found not only lifelong friends, but a home in St Mary's."
---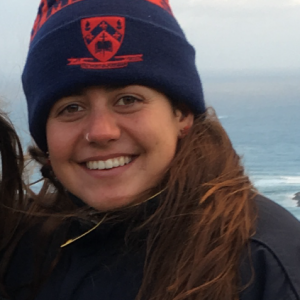 Gabi - Perth - Bachelor of Science
"Moving out of home and across the country from Perth to Melbourne was a huge risk I took before starting uni. I left behind my family and friends to step outside of my comfort zone in this big, exciting city where it only took a matter of minutes to befriend and belong to the St Mary's College community. Mary's has enabled me to make amazing friendships with all the other 160 students and staff, as well as excelling my academics with college tutorial's, and uni being only minutes, if that, from campus. It is certainly different from living at home, however Mary's itself is also home to me, and the people here are like my family. Everyone is welcome to be involved in all social, cultural and sporting events regardless of skills and experience because after-all we believe that friendship is the real winner! Moving to Mary's and being apart of this incredible community is an opportunity that any student would be extremely lucky to do."
---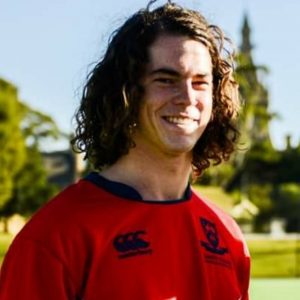 Hugh - Bendigo - Bachelor of Science
"Moving away from friends and family to begin University was both exciting and nerve-racking. It didn't take long after moving into St Mary's to realise that everyone else was feeling the same way; both anxious and keen to meet the people they would be sharing many great experiences with. It's safe to say now that these are the people I will be friends with for life. The community spirit, the size (not too big, not too small), the academic support and the many sporting and cultural events gives all students at Mary's the best chance to pursue their passions and be accepted for who they are. Add on the fact (yes, fact) that we have the best food on the crescent and wonderful staff, St Mary's feels like home in no time."
---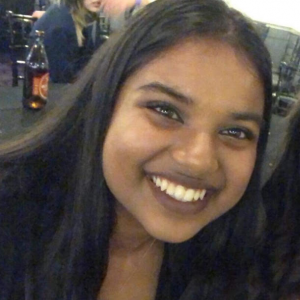 Kimiya - Perth - Bachelor of Biomedicine
"I came to St Mary's College in my second year of university after having already spent my first year at another college. I was nervous to start afresh as I had already settled into life as it was in the first year, however, I was more than excited to meet all the people that had made St Mary's such an appealing community to me. The transition into St Mary's was so easy, fun and welcoming and I couldn't be happier with my decision! The friendliness of the students, the support of the staff, the events and the opportunities has made living at St Mary's one of the best experiences of my life. I'm so glad to have made a new family in a place I now call my home-away-from-home!"
---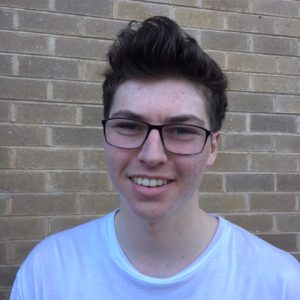 Jesse - Tasmania - Bachelor of Science
"I hadn't planned on staying at college during my studies, although my best mate from home was sharing his experiences from his college experience and couldn't recommend staying on campus enough! I am SO GLAD I listened to him! I moved from Tasmania and had zero friends around the Uni, I didn't know anyone and that would've remained the case if it wasn't for St Mary's. See, it's really hard to make friends in lectures, to find your way around and organise your hectic schedule, but at St Mary's you're right there at the Uni, have endless support and are involved in an incredible community 160 strong, who from the moment you arrive, are extremely friendly and inclusive. I have made so many friends and had so much fun with all the activities, I almost don't even miss home. Sorry Mum."
---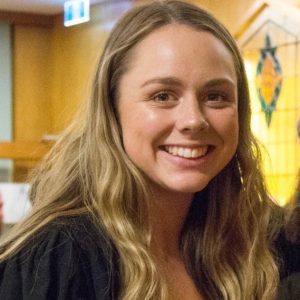 Bridget - Lara - Bachelor of Nursing (ACU)
"Moving to Melbourne was extremely daunting for me, however now thanks to the St Mary's community, St Mary's has become my home away from home. The support St Mary's offers in terms of academics is amazing, but the best thing for me has been the emotional support I get from the students and the staff. From the moment I walked in the doors I felt like this was a place where everyone can belong. From culture to sporting events and everything in between there's always so much going on at St Mary's. The people you get to live with and become friends with are truly incredible. St Mary's is to this day the best decision I have ever made!"
---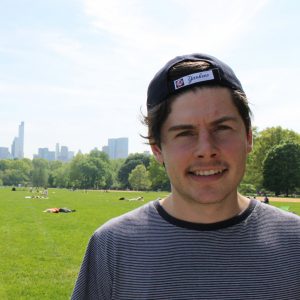 Lachlan - Ballarat - Bachelor of Science
"The move from my home in country Victoria to the city was one I was excited and even somewhat anxious about. On arriving at St Mary's however, all of my early apprehensions left and I came to realise that St Mary's is full of warm and welcoming people who just want to make the most of their experience. The amount of opportunities St Mary's offers in the sporting, cultural and academic arenas is something I found amazing. It is made all the better by sharing the experience with some great friends made along the way. With the best kitchen staff on the crescent and access to fantastic facilities it has become very easy to call St Mary's home."
---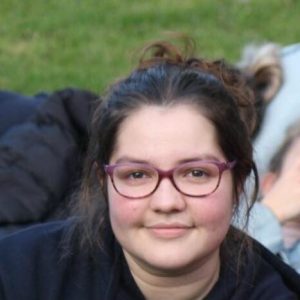 Ashlie - Darwin - Bachelor of Science
St Mary's College. Undeniably the best on the crescent. The first time I visited St Mary's College I knew it was going to be my home away from home. Of course I was super nervous about moving away from home and living with 160 strangers, but St Mary's College is so homely with high quality food (best on the crescent), amazing friends, warm and welcoming staff and our extremely friendly college dog Henry, the transition was an easy one. Making friends is also something that was initially daunting to me, however the sporting, cultural and other various activities that run within Mary's and between other colleges helped a great deal as well as hanging out in the junior common room (the places of all places to make friends) you're guaranteed to find people with the same interests as you and make lifelong friends. St Mary's College isn't just a college, it's a community where you can belong.
---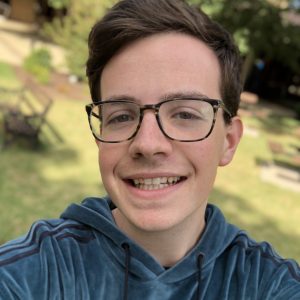 Dayne – Warrnambool – Bachelor of Arts
"I've wanted to live in Melbourne for as long as I can remember. I love everything about this city from the culture to the cuisine, but I was never entirely sure how I could make my move to the big smoke a successful one until I stumbled upon St Mary's College. Within the first few days of moving here I knew it was perfect for me! All the staff and students are so friendly and easy-going that my few insecurities about college life disappeared instantly. The food is amazing, being so close to The University of Melbourne is brilliant, and the courtyard is so serene; it's impossible to be bored or lonely here because there's always something to do or someone to talk to. I'm so thankful I picked St Mary's as my new home because it really does feel like home."
---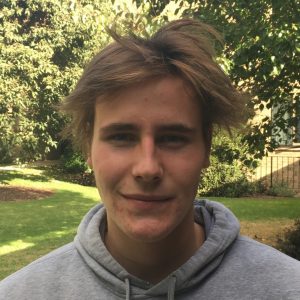 Jack - Katunga - Bachelor of Agriculture
"Moving from a small country town to the bustling city of Melbourne was a dramatic transition of which I was both excited and apprehensive about. But arriving St Mary's all of my concerns quickly vanished, as the college is home to the most welcoming and comforting people who genuinely support and care for each other. The vast opportunities St Mary's offers whether it be sporting or academic enables participation and further sense of you truly belonging in the St Mary's community. The food provided is exceptional, easily the best on the crescent while dinners are a great way to meet a variety of people all who are very keen to have a chat."
---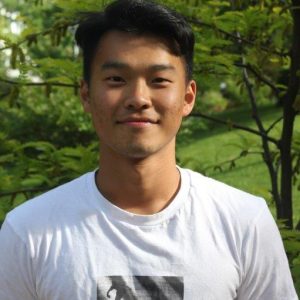 Henry - Ballarat -Bachelor of Science
"St Mary's has always given me the impression of being home-like, long before I moved here. When I first visited a few years ago, I decided then that I wanted to come here because of the people and the warm, friendly vibe this college presents. I was both excited and a bit nervous when I first moved in; meeting new people, settling in a new environment, everything was overwhelming. It is the people that I live with that helped me turn all those initial perceptions that were daunting into what I now see as assets of our daily life. I have made friends that I would call my second family. Everything about St Mary's is a blessing in my life, everyone knows each other, all the staff are always up for a chat and know you by name. The food is exceptional, being the best around the crescent!"
---