Message from the Student Club President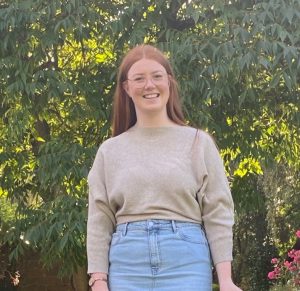 Hello and welcome to St Mary's College!
St Mary's is not only a residential facility for our students but a 'home away from home' for the nearly 170 undergraduate students who come from across Australia and the globe.
The community spirit that St Mary's fosters is based on respect and friendship. It is a community that everyone has a place in and where everyone is encouraged to be themselves.
The Student Club aims to encourage and support all residents – not only in their academic pursuits at university and beyond, but in social, cultural and sporting activities.
As president of the Student Club, it is my pleasure to be able to lead, encourage and support the students at St Mary's in any way I can. I know what it's like to be in your position, to be leaving your home and family, perhaps for the first time. St Mary's will support you as you enter this new phase of your life.
Once you enter the doors of St Mary's you will forever be a part of our story just as much as we will be a part of yours. We will be a friend,  a study buddy, an ally, a shoulder to cry on and more importantly we will be a community that accepts you just as you are.
We can't wait to meet you!
Eliza O'Farrell
2021 President of St Mary's College Student Club Inc.