Message from the Student Club President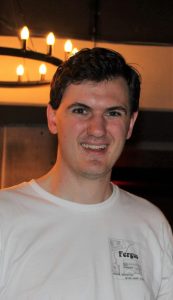 Welcome to St Mary's College!
Far from being just a residential facility, St Mary's is a home away from home to nearly 170 students of diverse backgrounds. Our community thrives on friendship, community, and our desire to nurture the potential of those who call Mary's home.
The Student Club aims to provide and encourage participation in a variety of social, cultural and sporting activities, as well as represent the needs of our residents in all areas of college life.
As president of the Student Club for 2020, it is my responsibility to facilitate our resident's engagement with not only their academic studies, but also their peers and broader college life, ensuring that every individual feels comfortable and welcome in our college.
St Mary's College is truly a great place to begin your university years. Our brilliant community will support and encourage you to grow as you enter this exciting new phase in your life. We can't wait to meet you!
Fergus Patterson
President of St Mary's College Student Club Inc.