Meet Our Residential Tutors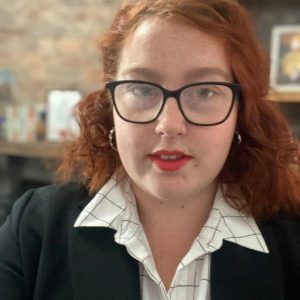 Bree Booth
BA (Melb.)
Bree grew up in Mildura before moving to Melbourne to study a Bachelor of Arts in which she majored in History and Philosophy. She resided at St Mary's College throughout her undergraduate studies. As part of her undergraduate studies, Bree spent a semester on exchange at University College London; She also completed a language intensive in Moscow.
Bree is passionate about education and social justice, and volunteers as a legal researcher with the Renters and Housing Union, and as a tutor with the VCE Summer School each year.
Bree is currently in her second year of the Juris Doctor graduate law program at Melbourne Law School.
---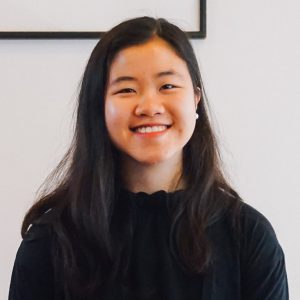 Chai Jie Low
BMus (Hons) MMus (Melb.)
Chai Jie grew up in Brisbane and moved to Melbourne in 2015, completing her undergraduate and Masters studies with First Class Honours at the Melbourne Conservatorium of Music. An avid pianist and chamber musician, she has performed across Australia, Europe, and the USA.
Chai Jie is currently a PhD Music candidate researching piano repertoire of the nineteenth century, and tutors musicology at the University of Melbourne. She regularly volunteers as a church pianist and helps to prepare community meals. In her spare time, she enjoys running and hiking.
---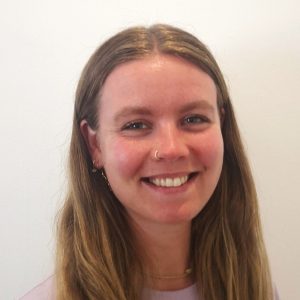 Steph Glynn
BSc (Melb.) GDPA (Monash)
Steph grew up in Geelong, moving to St Mary's in 2016 for the first two years of her undergraduate study at the University of Melbourne. After completing the first year of her BA, Steph transferred to the BSc in which she double majored in Neuroscience and Psychology. Steph has recently completed her fourth year Psychology qualification at Monash, and hopes to one day become a clinical neuropsychologist.
Taking the year off study, Steph is a retail manager at JD Sports in the city and, when not selling (or buying) sneakers, she spends her time reading, tending to her plants, and drawing mandalas.
Steph was head of workscheme in her second year at St Mary's, and she is excited to return to college as a Residential Tutor!
---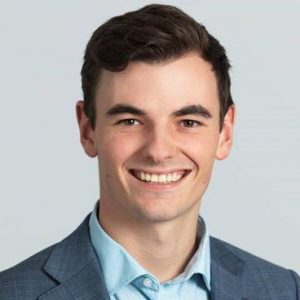 Sam Kozaris
BBus (RMIT)
Sam grew up in Ballarat and, after finishing high school, moved to Melbourne to study economics and finance at RMIT. He was a resident student at St Mary's in 2015-16 and participated fully in college life, being elected as the Social Representative on the student General Committee in 2016. He also undertook the college's inaugural Camino de Santiago de Compostella Pilgrimage in Spain that year. Since graduating, Sam has worked in the banking sector in a risk analysis role.
Sam plays golf to a single-figure handicap and is a lifelong 'one-eyed' Collingwood Supporter.
---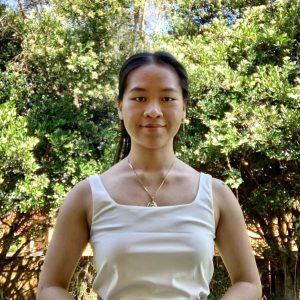 Sandra Lin
BDes (Melb.) MArch (Melb.)
Originally hailing from New South Wales, Sandra fell in love with Melbourne's food, architecture and people. Since moving to Melbourne in 2017, Sandra has completed both a Bachelor of Design and a Master of Architecture at the University of Melbourne. During her undergraduate, Sandra was selected to study abroad in Hong Kong as part of the Australian government's New Colombo Plan. Having enjoyed her first two years in Melbourne at St Mary's College, Sandra has decided to return in 2022 as a Residential Tutor.
Given her passion for teaching and education, Sandra regularly volunteers as a mentor to peers and undergraduate students. She was a recipient of the Leaders in the Community Award in 2019 and active in various student clubs, including the UniMelb SONA Committee- the student body of the Australian Institute of Architects.
Sandra currently works at an architecture firm in the CBD. In her spare time she enjoys cooking, badminton and improving her language skills. Sandra loves a good chat and is always up for a cup of coffee (tea preferably).
---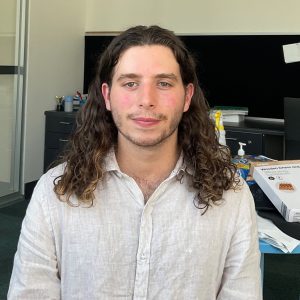 Kevin Murphy
BSc (Melb.) GradDipTchg (Waikato)
Kevin spent the majority of his schooling life in Canberra, before coming to Melbourne to study a Bachelor of Environments in 2015. After one year he found a different calling in the Science faculty and completed a Bachelor of Science in Mathematics and Statistics. While studying, Kevin lived at St Mary's College for the first two years of his tertiary education and was a student mentor in his second year.
Having spent 2020-21 living in New Zealand, Kevin has returned to Melbourne and is currently teaching Mathematics and Science at a high school in South Melbourne. Outside of work, he is passionate about various hobbies including programming, sport and hiking.
---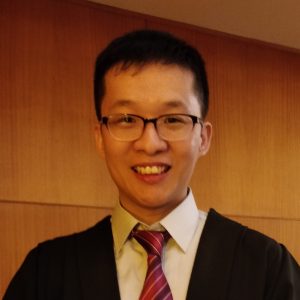 Chin Yong Quek
BCom BE(Hons) (Melb.) MPH (Monash)
Originally from Singapore, Chin moved to Perth to complete his high school education before completing degrees in Mechanical Engineering and Commerce at The University of Melbourne. He went on to pursue a Master of Public Health, focusing in the areas of epidemiology and biostatistics, after his interest was sparked by an underwater medic stint with the Singapore Navy.
Chin absolutely loves college and returned to St Mary's in 2020 as a Residential Tutor, after a hiatus of two years working in a global technology consulting firm and various digital-related government projects in Singapore. Chin currently works full-time at The University of Melbourne.
He is also passionate about volunteering – his contributions range from helping the disabled who require support, to empowering youths in challenging circumstances to become leaders. At St Mary's, Chin can sometimes be found helping out in the kitchen!
---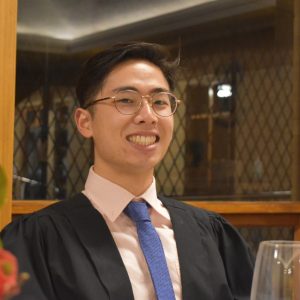 Jeremy Kow - Residential Assistant
Jeremy grew up in Singapore before moving to Melbourne to study biomedicine, and residing at St Mary's College. Prior to embarking on his tertiary education, Jeremy went through two years of National Service, where he commissioned as a Naval Officer to lead a platoon. His unit was in charge of seaward defence at the Naval Base.
Jeremy has a strong interest in the field of genetics, his choice of major. He plans on pursuing dentistry after completing his current degree. In 2021, Jeremy spent time on the island of Lesbos, Greece, where he volunteered with a medical NGO which provides medical care to refugees on the island. In his spare time, he enjoys cooking and playing tennis.
---