Meet Our Residential Tutors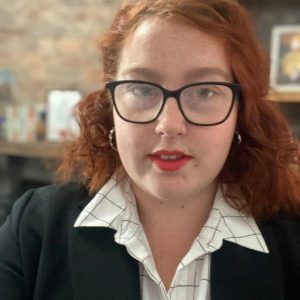 Bree Booth
BA (Melb.)
Bree grew up in Mildura before moving to Melbourne to study a Bachelor of Arts in which she majored in History and Philosophy. She resided at St Mary's College throughout her undergraduate studies. As part of her undergraduate studies, Bree spent a semester on exchange at University College London; She also completed a language intensive in Moscow.
Bree is passionate about education and social justice, and volunteers as a legal researcher with the Renters and Housing Union, and as a tutor with the VCE Summer School each year.
Bree is currently in her second year of the Juris Doctor graduate law program at Melbourne Law School.
---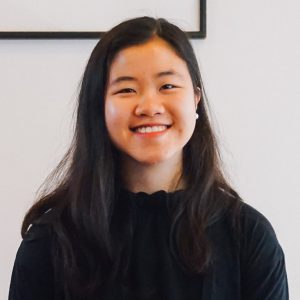 Chai Jie Low
BMus (Hons) MMus (Melb.)
Chai Jie grew up in Brisbane and moved to Melbourne in 2015, completing her undergraduate and Masters studies with First Class Honours at the Melbourne Conservatorium of Music. An avid pianist and chamber musician, she has performed across Australia, Europe, and the USA.
Chai Jie is currently a PhD Music candidate researching piano repertoire of the nineteenth century, and tutors musicology at the University of Melbourne. She regularly volunteers as a church pianist and helps to prepare community meals. In her spare time, she enjoys running and hiking.
---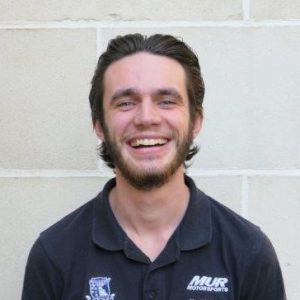 Liam McGregor
BSc (Melb.)
Liam spent the majority of his schooling life in Bendigo, before coming to Melbourne to study a Bachelor of Science in 2016. He lived at St Mary's College for the first two years of his tertiary studies and he was a student mentor in his second year.
Liam is currently studying a Masters of Mechanical Engineering and participates actively in the university's Formula Student Motorsport team, where in 2020 he will be taking on the role of Aerodynamics and Cooling Engineer, working on the team's new electric vehicle. He is passionate about sport, in particular footy, cricket and Formula 1, and one day hopes to be an aerodynamicist in top tier motorsport or sports vehicle design.
---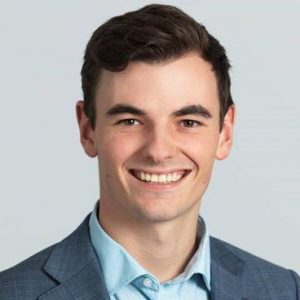 Sam Kozaris
BBus (RMIT)
Sam grew up in Ballarat and, after finishing high school, moved to Melbourne to study economics and finance at RMIT. He was a resident student at St Mary's in 2015-16 and participated fully in college life, being elected as the Social Representative on the student General Committee in 2016. He also undertook the college's inaugural Camino de Santiago de Compostella Pilgrimage in Spain that year. Since graduating, Sam has worked in the banking sector in a risk analysis role.
Sam plays golf to a single-figure handicap and is a lifelong 'one-eyed' Collingwood Supporter.
---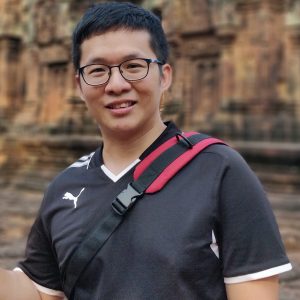 Chin Yong Quek
BCom BE(Hons) (Melb.) MPH (Monash)
Originally from Singapore, Chin moved to Perth to complete his high school education before completing degrees in Mechanical Engineering and Commerce at The University of Melbourne. He went on to pursue a Master of Public Health, focusing in the areas of epidemiology and biostatistics, after his interest was sparked by an underwater medic stint with the Singapore Navy.
Chin absolutely loves college and returned to St Mary's in 2020 as a Residential Tutor, after a hiatus of two years working in a global technology consulting firm and various digital-related government projects in Singapore. Chin teaches at both The University of Melbourne and Monash University.
Outside of studies and work, Chin enjoys cooking and travelling. He is also passionate about volunteering – his contributions range from helping the disabled who require support, to empowering youths in challenging circumstances to become leaders.
---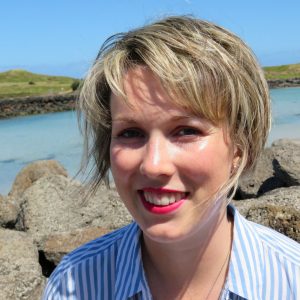 Elizabeth Smart
BA DipLang(Spanish) (Melb.)
Hailing from Camperdown in South-West Victoria, Elizabeth moved to the city in 2013 to complete a Bachelor of Arts at The University of Melbourne, and lived at St Mary's in 2013 and 2014. Elizabeth majored in Political Science and Sociology whilst also completing a concurrent Diploma of Languages in Spanish.
Elizabeth's strong interest in Social Justice led her to work as a voluntary intern with YWCA Victoria, a social housing organisation, where she completed research that informed the Royal Commission into Family Violence.
Elizabeth commenced a Juris Doctor at Monash University in 2019 after two years in Spain where she taught English and worked on her language fluency – and living the good life! Before coming home, Elizabeth walked the Camino Primitivo from Oviedo to Santiago de Compostela.
---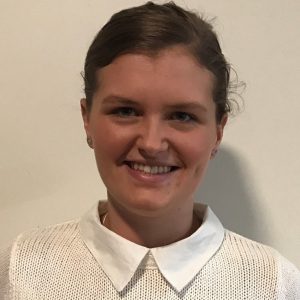 Amy Surkitt
BBiomed (Melb.)
Amy grew up on a farm near Warrnambool in South-West Victoria. Despite having a passion for languages in high school, studying both French and Japanese in Year 12, she realised that she also had a particular interest in health sciences and so commenced the Bachelor of Biomedicine at The University of Melbourne in 2017. Amy lived at St Mary's for the first two years of her degree and was a student mentor in 2018.
Amy completed the Leaders in Communities Award during her undergraduate studies and regularly volunteers at Ronald McDonald House. In late 2018 she also volunteered in Cambodia as part of a health promotion program where she visited schools to educate children on health and good hygiene.
Amy is currently in her second year of the Doctor of Medicine degree program at The University of Melbourne.
---